Green is definitely the new black! And the bonus is that green goes with everything.
What originally started as a showcase of my current favourite colour combination - Cactus and Honey - grew, as it always does, into an entourage of colour combinations gathering around popular green, Cactus.
I have wittled it down to my favourite three. Naturally Lagoon Blue is there and it was a tough call for the third - Carrot or Capucine, Capucine won out but only just.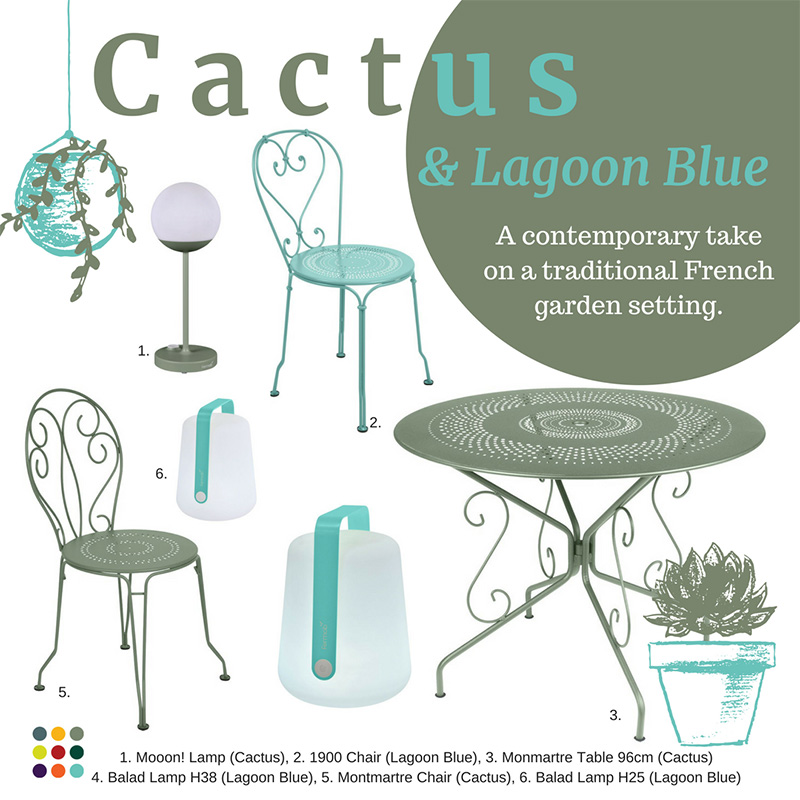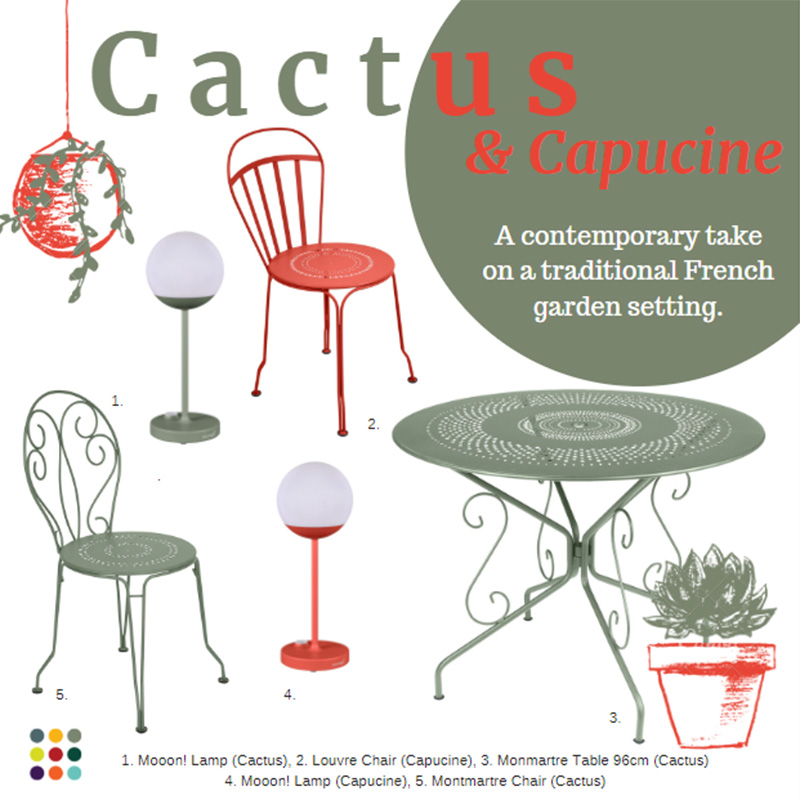 Cactus is such a fantastic neutral base colour that is complimented by many of the colours in the Fermob palette. Everything from crisp Cotton White to vibrant Pink Praline. But there is just something about Honey, a very current, contemporary combination.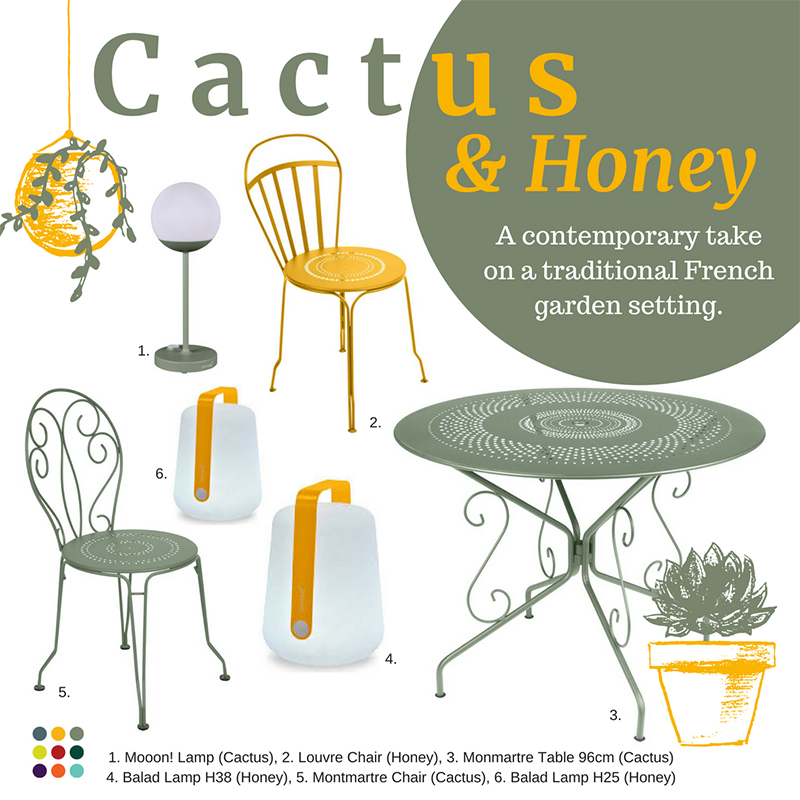 All of the above combinations are currently in stock so #takecolouroutside this spring with any of these great combinations. And if you'd like some help finalising your own unique scheme just give us a call.