A round up of our favourite sunny spots to maximise the warm spring sunshine.
I don't know about you but I'm a real sun worshiper, especially in the spring after the long winter months. Having a spot to sit, beverage in hand, and soak up some of the warming rays is always enough to get me excited about the coming summer.
Locating the right piece of furniture in the right place may sound obvious but it's seldom as easy as it may seem. Garden benches and casual low armchairs are great choices, they invite you to sit and enjoy, relax or chat. Even better if they are light weight and can be moved around easily as the sun moves through the day or throughout the season. Equally a small table and chairs that is visible from inside is a great way to draw you out into the garden.
My ultimate favourite is the Sixties collection, it's light weight, compact and comfortable. This image from Flora Grubb Gardens encapulates my ideal sunny spot - timber deck, beautiful succulents, some pea gravel and a stunning white chair - perfection in an outdoor setting!!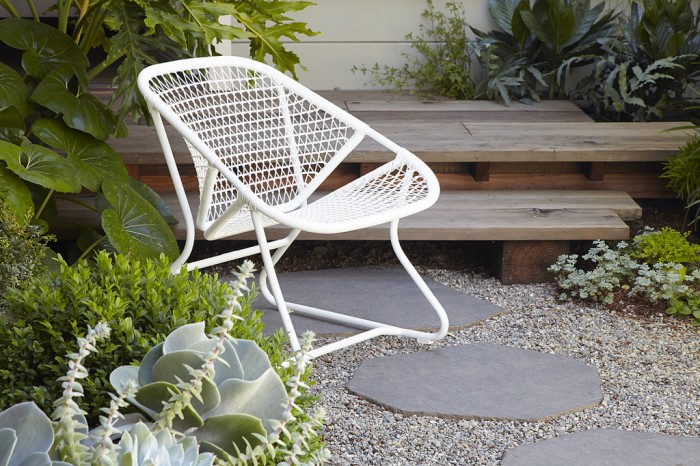 The real joy of the Fermob collections is the variety and colour, so if you prefer a more romantic setting or prehaps a small table and chairs suits you better then take a look though our round up of stunning sunny spots.
With everything from neutrals to brights, traditional to contemporary there is bound to be something that speaks to the inner sun worshiper in you.
Cottage Garden Delights
This English country garden is the perfect setting for the Luxembourg Duo in a vibrant pink. A very romantic spot indeed.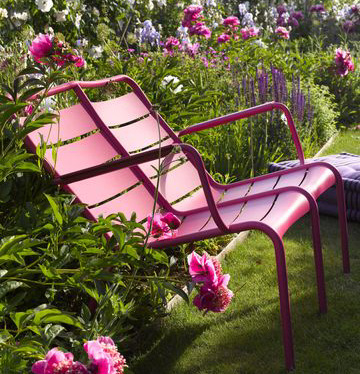 From Oslo this pretty summerhouse garden on the island of Lindøya has a multitude of sunny spots. The 1900s bench in serene cotton white sits on the edge of a circular paved courtyard and has a lovely view out to the water beyond the end of the garden. Such a tranquil, relaxing spot.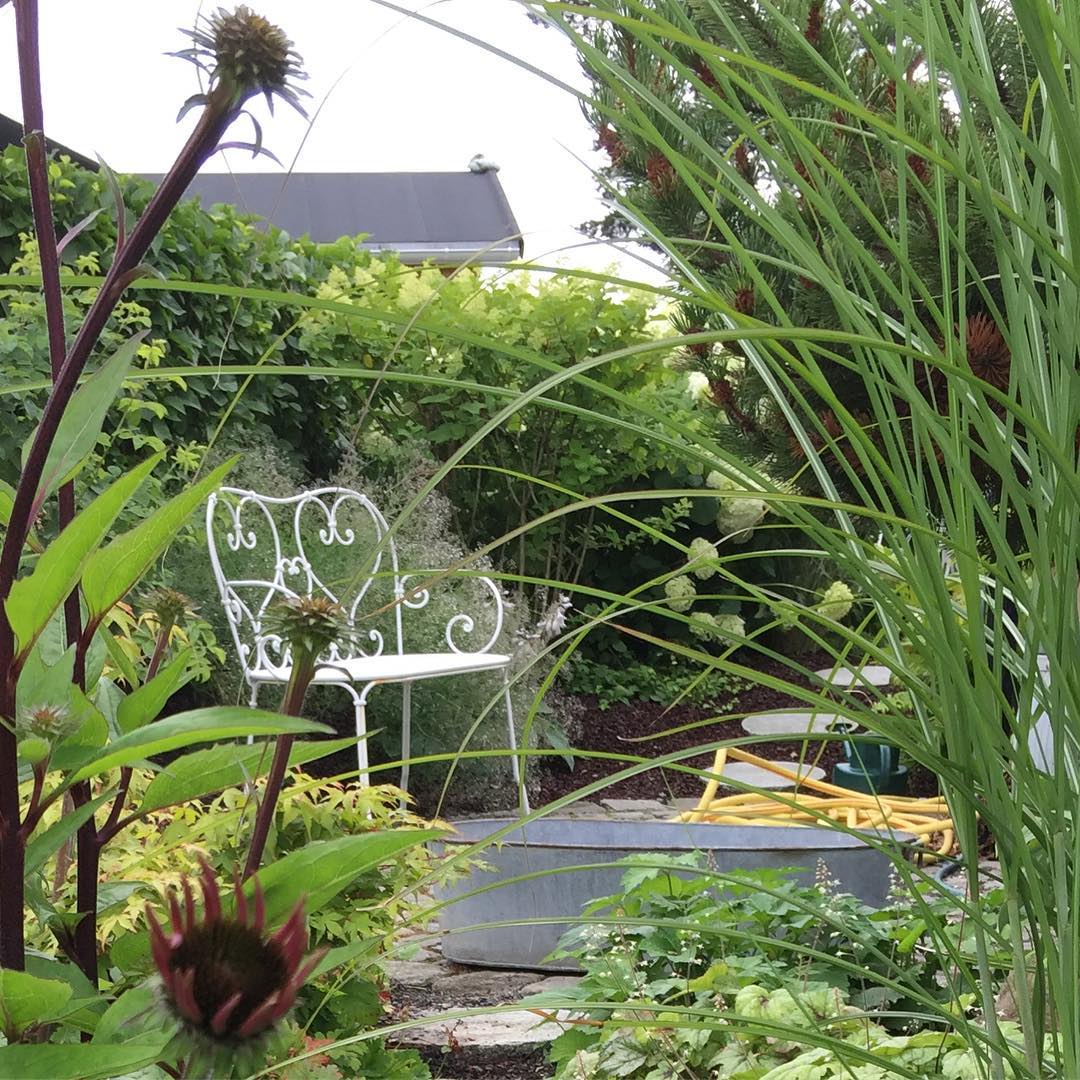 And from the colourful home of Nordic instagrammer Nicki Niederrheinerin this simple deck surrounded by potted colour is very inviting indeed, even on a grey day.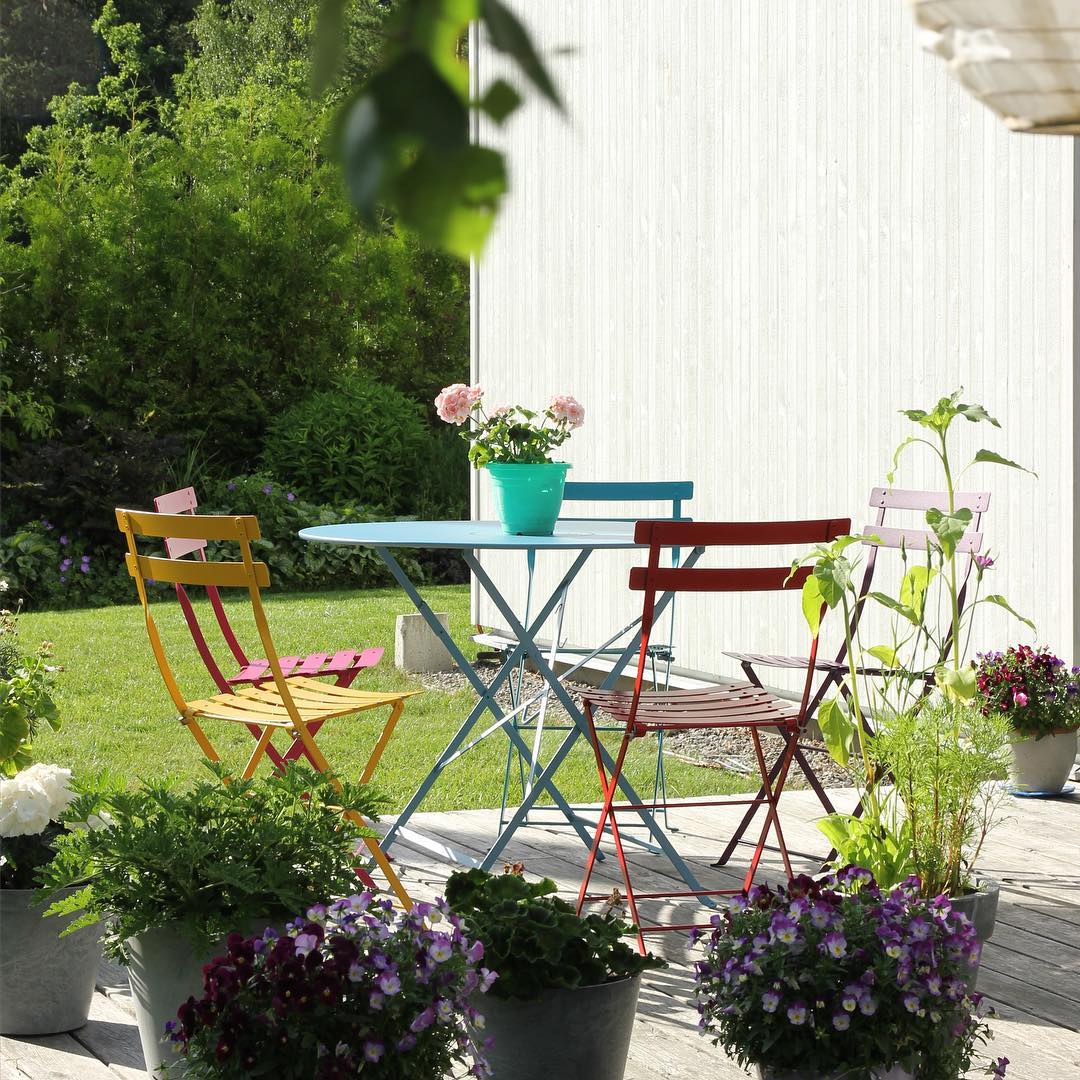 Contemporary Courtyards and Porches
In France instagrammer Laur_en_ce has a pool side courtyard which seems to be constantly sunny, even in the depths of winter. Her collection of Luxembourg low armchairs and benches easily move around the space, making the most of the sun.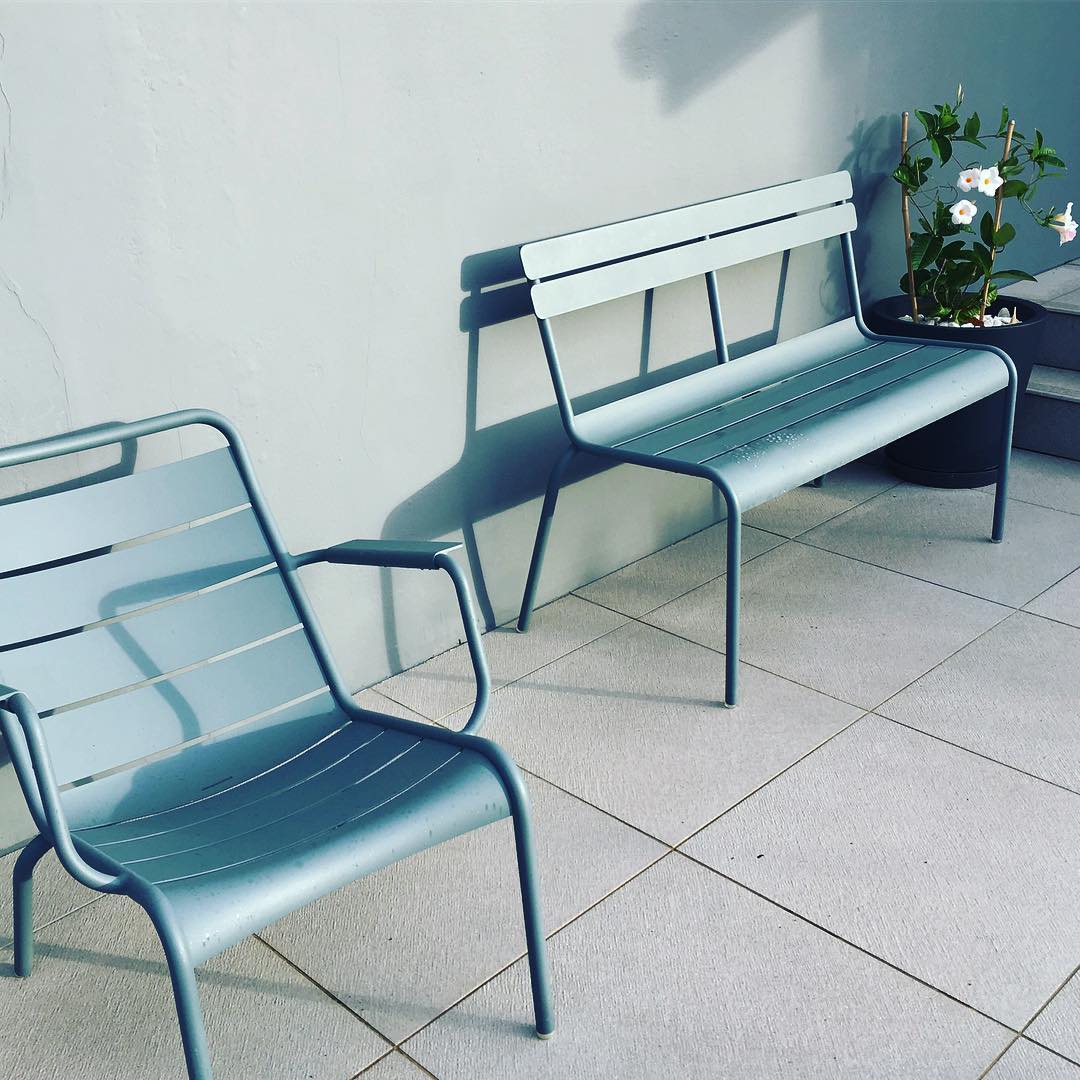 Landscape designer Chris Moss' own garden in Stockwell, London is a green oasis with an entire level dedicated to simply sitting.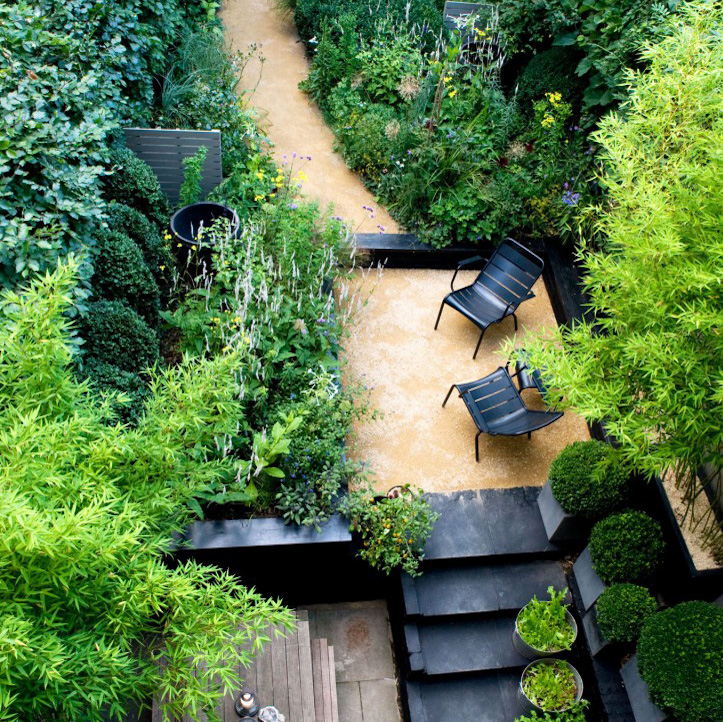 The quintessential front porch complete with bench for enjoying the sun and watching the world go by.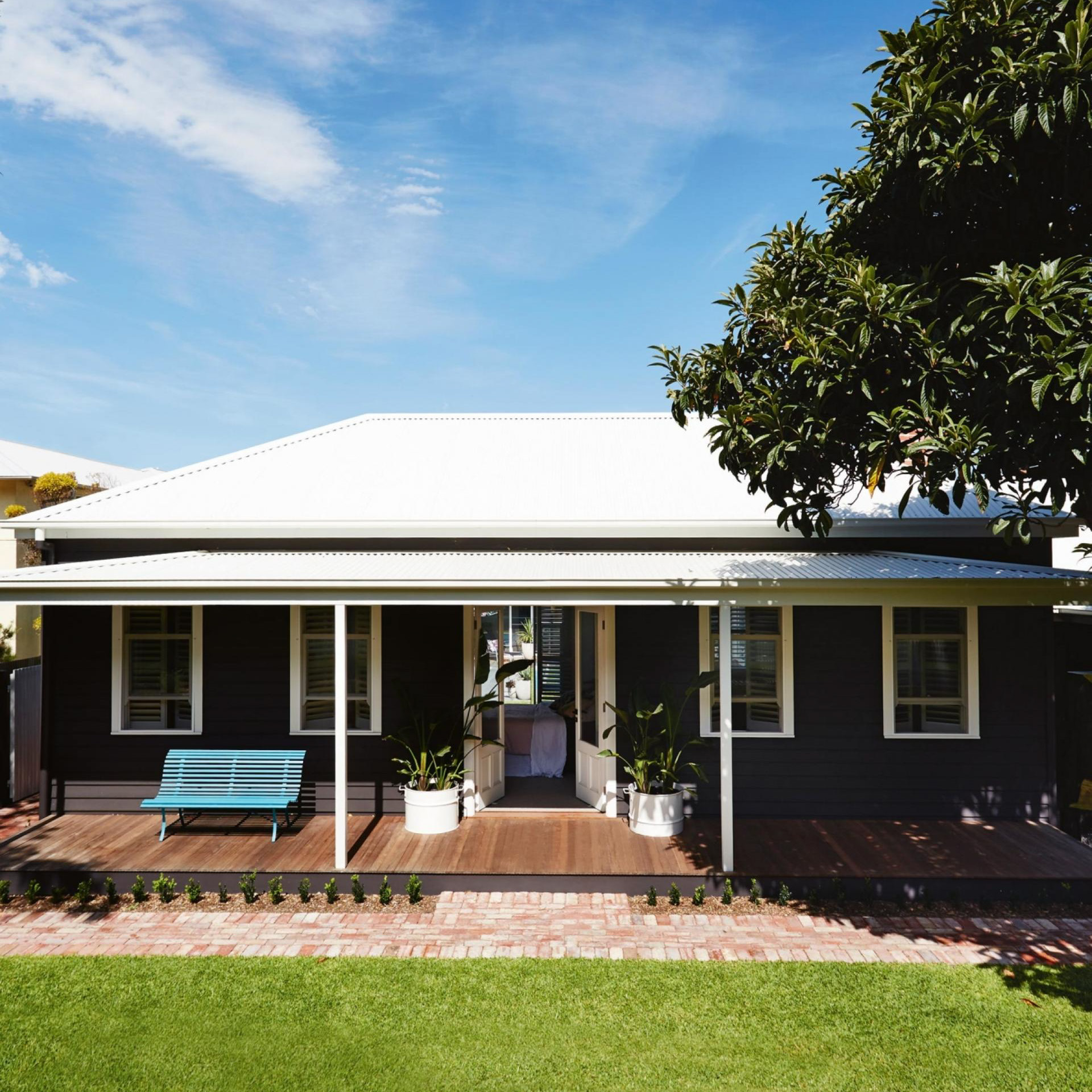 More from around the world...
This lovely Bistro setting is nestled in the gardens of a gothic mansion in the inner west of Sydney. The whole space invites you to relax while the table and chairs offers a spot to sit and enjoy.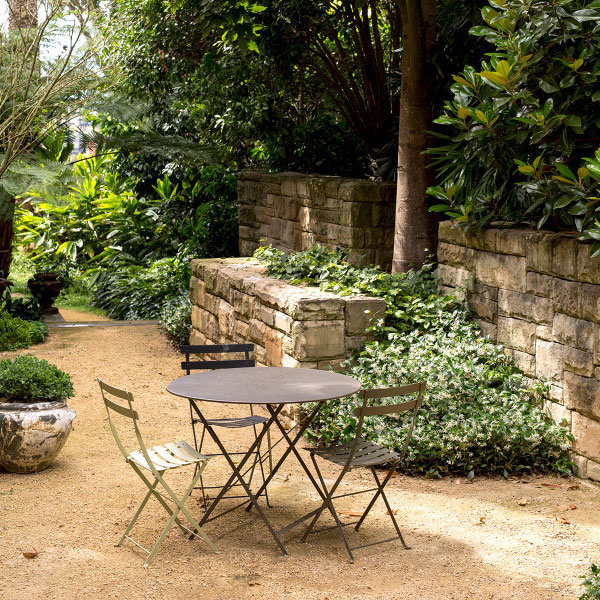 For those seeking solitude in the sun this beautiful spot from Casa Vita, a holiday rental in Southern Italy, is serene.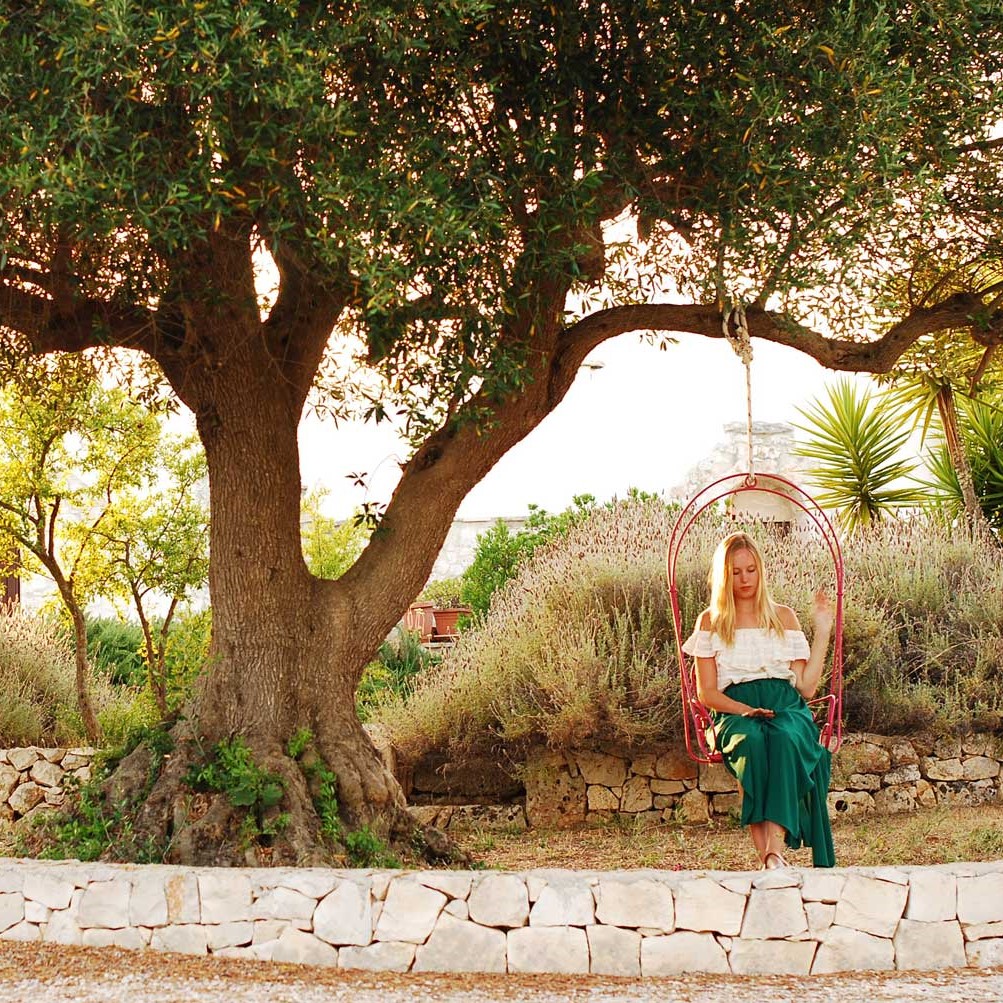 And last but most definitely not least, from the 2015 Fermob family album is this Parisian courtyard garden. Combining delicate design with contemporary colours provides the perfect combination for the modern Parisian family.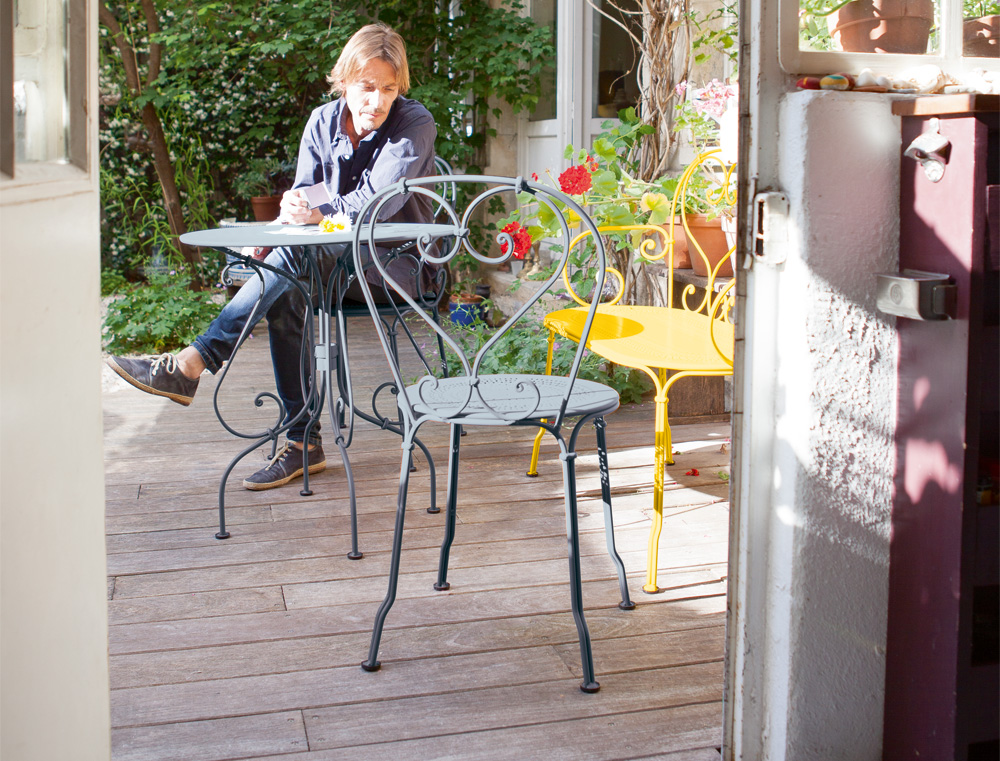 For more inspiration from Fermob explore the Garden Bench and Lounge & Casual collections today.
Or take a look through our pick of products below.