This contemporary dining collection continues to expand, delighting Fermob fans the world over with each new addition.
Created for Fermob by design house Pagnon & Pelhaître Design, originally the collection comprised a dining table with benches. It has now grown to include chairs and a dining bench with a back.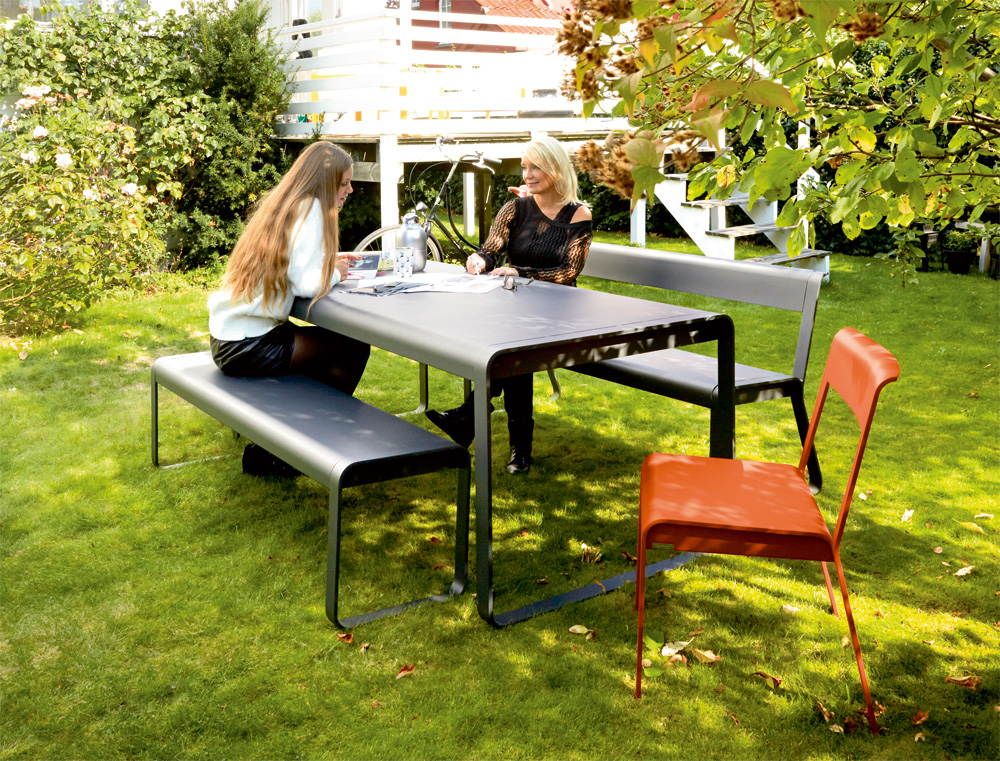 Produced from a combination of Steel and Aluminium and protected with Fermob's anti-UV powder coating process to ensure a high quality, beautiful and radient finish that will travel with you through time.
The contemporary design along with Fermob's colour palette of 24 colours offers design opportunities across all styles. From a contemporary courtyard with Asian influences to an urban garden with a spash of colour.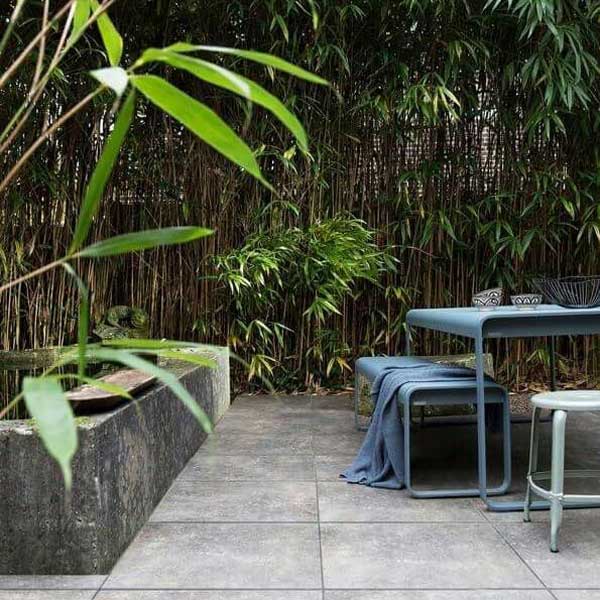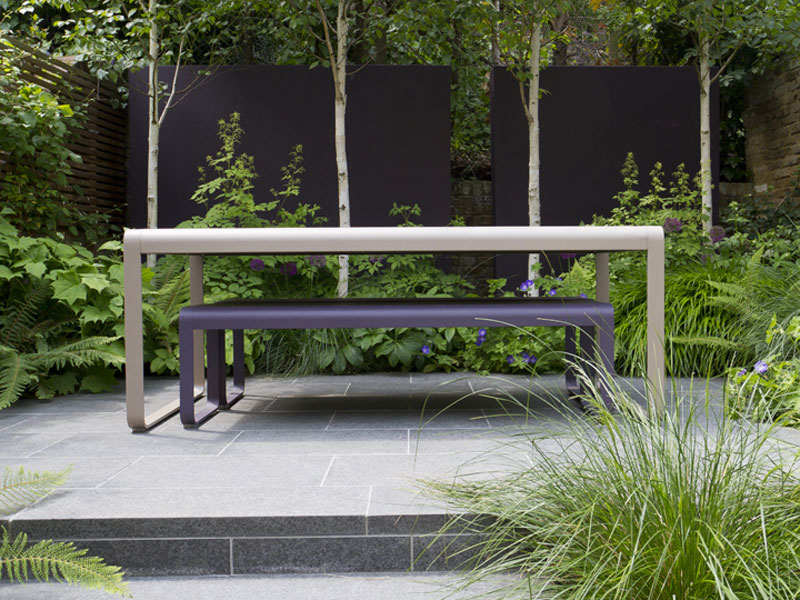 The simple uncluttered design of a table and benches offers a peaceful resting point for the eye. Further enhancing the tranquil and relaxing nature of these two gardens.
Alternatively busy families enjoy vibrant colours for family gatherings either indoors or out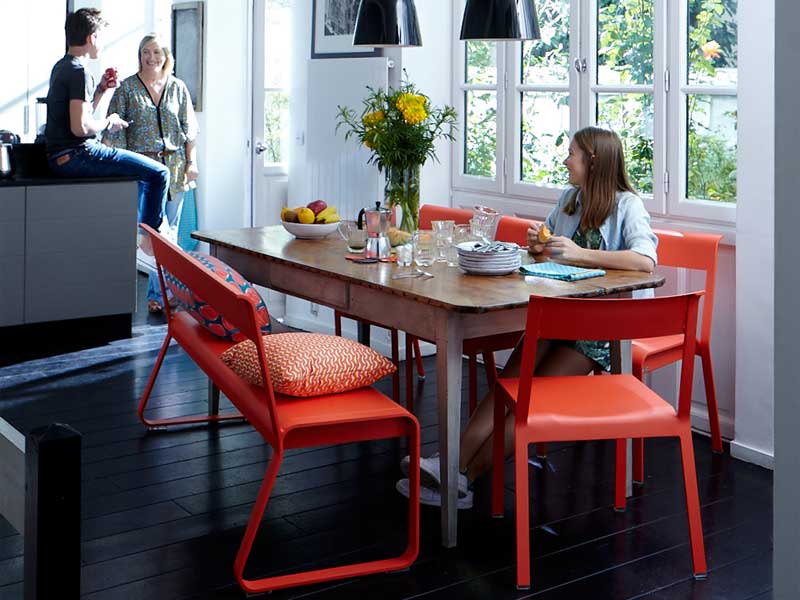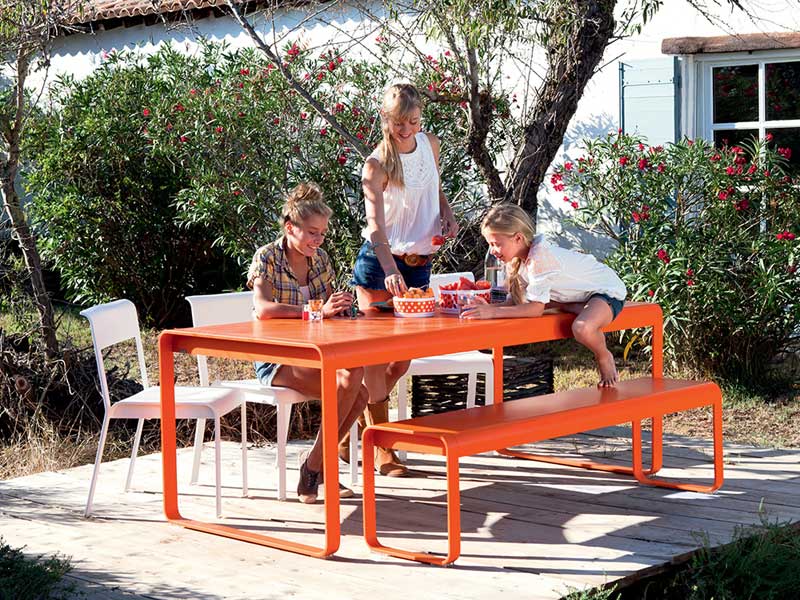 The flexibility of this collection is perfect for relaxed family gatherings, children gathered together on the benches popping up and down to play between courses.
A collection that typifies the French notion of joie de vivre or cheerful enjoyment of life. Explore the dining collection below then head over and check out the Bellevie Lounge - a collection of armchairs and sofas that is equally welcoming and sleek.