At this time of year it feels like the weather suddenly turns from mid winter to sunny spring instantly, with no warning and little time to prepare.
Does your outdoor dining area need an overhaul before the spring sunshine arrives? Are you keen to eat outdoors as much as possible this summer? Then take a look at our inspiration boards for large outdoor dining settings, all in stock and available to dispatch from our Auckland warehouse immediately.
Whether you prefer a neutral setting where all pieces are from the same collection and colour or if you would like to try a more adventurous combination these two boards give you an instant overview of the collections that could be gracing your garden within days.
Sleek, Contemporary & Classic
Sleek, Contemporary and Classic are all terms you could use to sum up this inspiration board. Collections where Fermob's exceptional design and quality are the feature.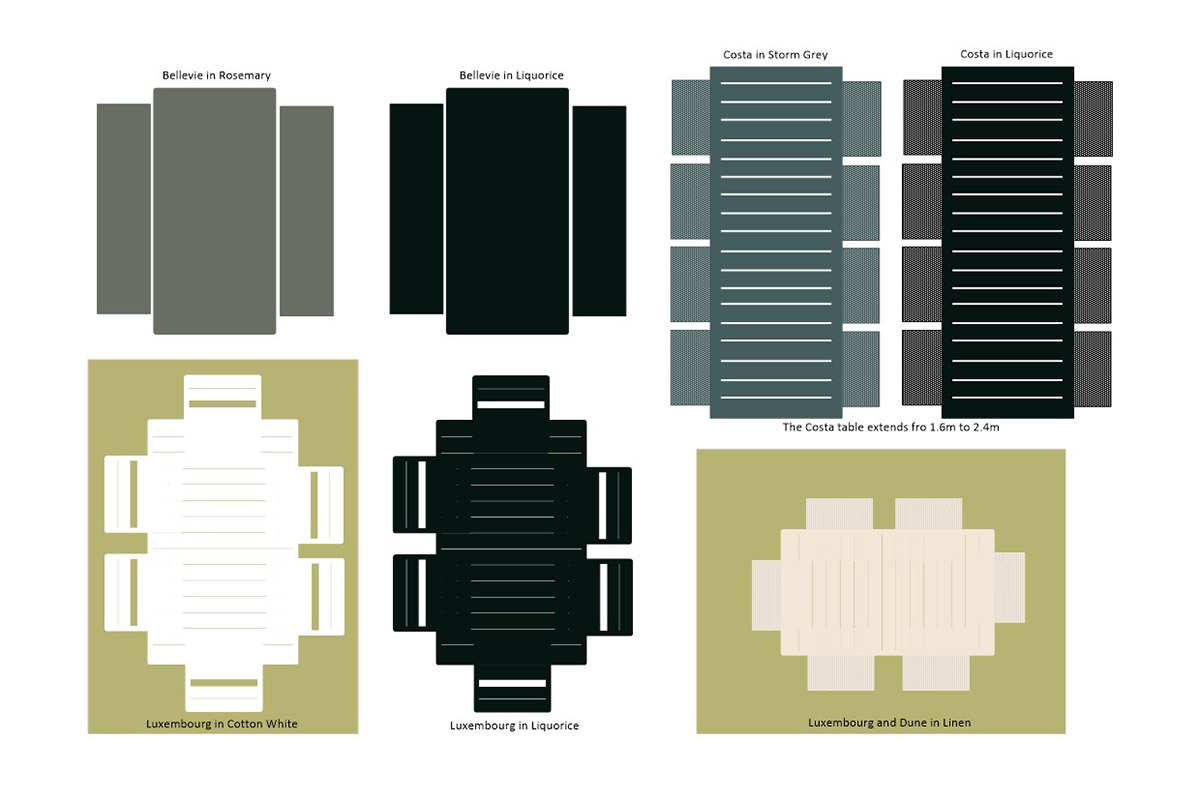 Vibrant, Fun & Unexpected
Vibrant, Fun and Unexpected sums up our second inspiration board. Base colours with a hit of joie de vivre that adds personality and interest.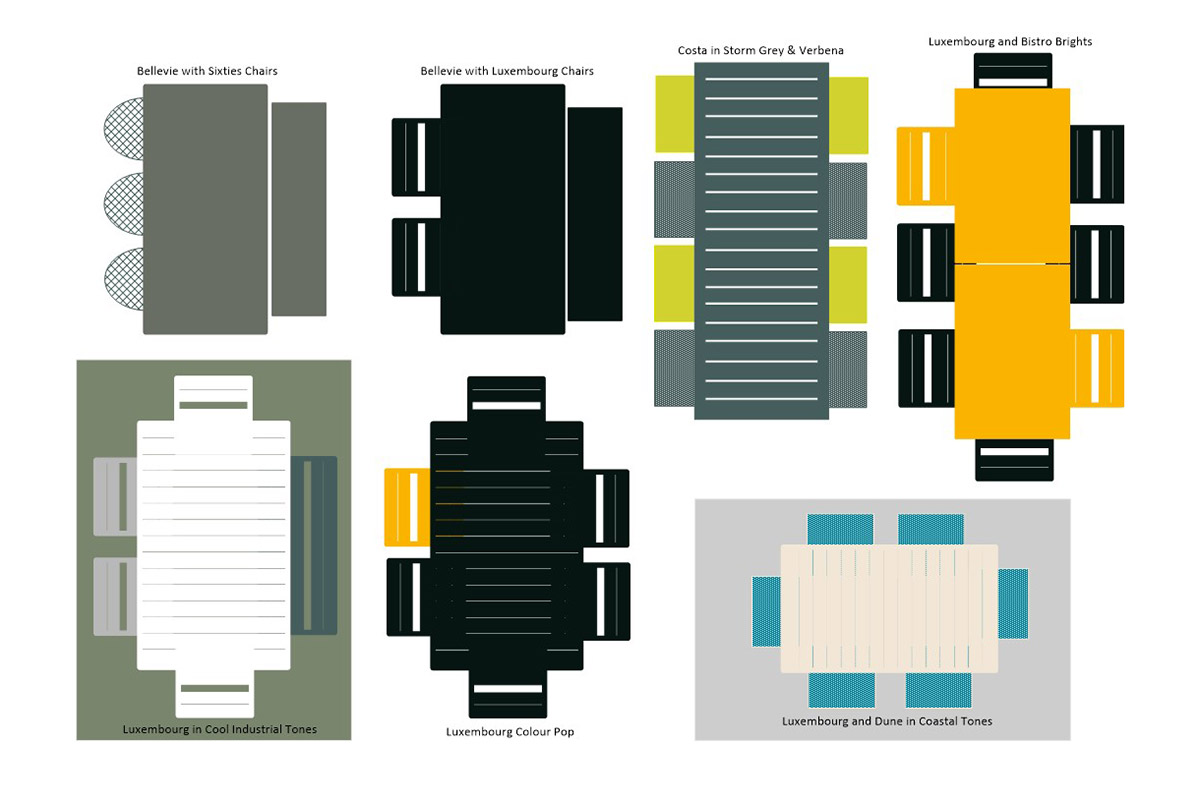 The options are endless when you start combining collections and colours. These boards can simply be a starting point to inspire you to take colour outside and delight in a life less ordinary this spring.
If you want some advice, ideas or suggestions just give us a call or visit us in the showroom, we're open winter hours until the first week of October but if you want to pop in over a weekend before then just let me know and we can make an appointment. And if you are outside of Auckland we have space set up for photographing settings and can send you pictures of any colour combinations you may be trying to decide between.
There is also plenty of stock in the Bistro collection so if you have a smaller space head on over there and check it out, it is colours galore!!