The weekender, holiday home, bach or lake house is a place to relax and recharge. A place to gather with family and friends. A place to slow down and enjoy life.
This sweet little lake house in Carlton Landing Oklahoma belongs to US designer, stylist and all round colour enthuiast Rachel Shingleton. She has kindly allowed us to share her recent make over details and the gorgeous images of her front porch.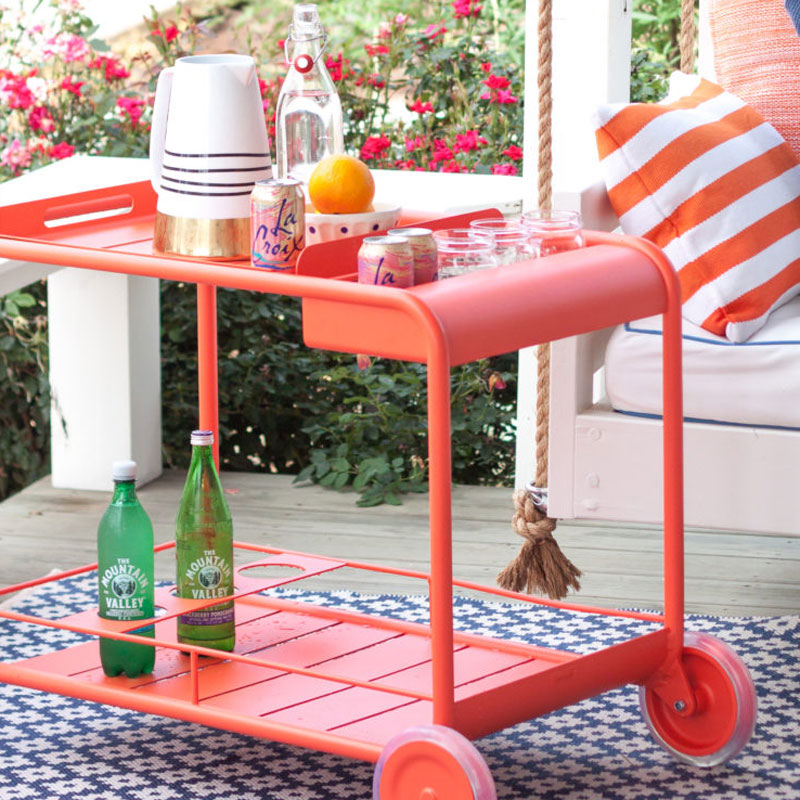 Obviously the Fermob Bar Trolley caught my attention initially however there are many other aspects of this porch that make it so inviting.
In this space Rachel has created plenty of options to cater for all the various demands of her lake house. With light weight, movable casual chairs the options are numerous. Maybe grouped around the day bed for a gathering or, for everyday use, as seating for two at the opposite end of the space. Creating two distinct areas, one for relaxing, reading or recharging and another to sit and watch the world pass by is a great solution for longer narrow spaces such as porches.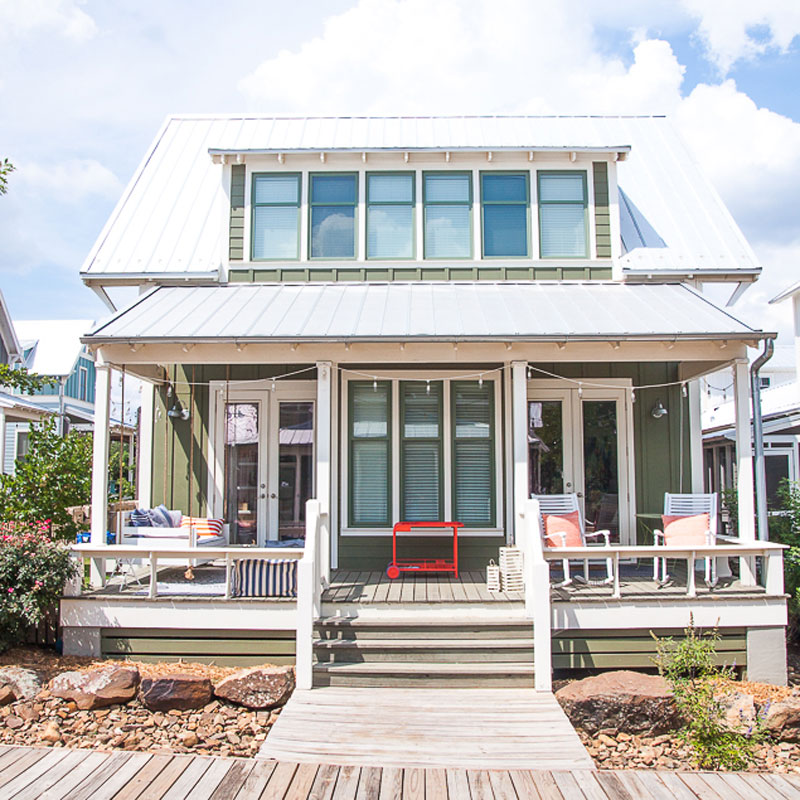 Always consider the view from the street. By spreading the furniture along the porch Rachel has created a visually interesting and open looking space, as a guest I'd immediately feel welcome as I walk up the front path. And as a passerby I'd definitely be inclined to stop and say hello.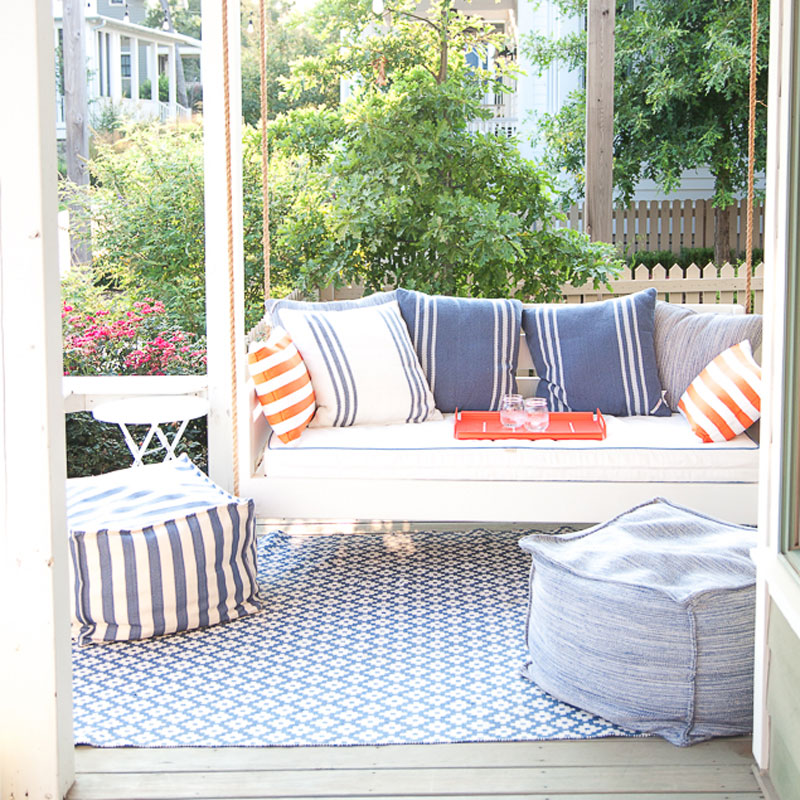 The chill out space is defined by the Dash and Albert outdoor rug while the fabric poufs enhance the casual relax vibe at this end of the porch. The predominately blue and white colour scheme hints at the waterside location while the cushions and other soft furnishings really add to the relaxed atmosphere.
I have a little back porch about half this size and will be stealing a few ideas to replicate in my space. I'm a big fan of outdoor rugs and have coveted the Dash and Albert styles for some time so one of those will be a must and I'll definitely be including a Luxembourg Bar Trolley. Might just have enough space to sneak in a daybed swing as well.
For more of Rachel Shingleton's stunning home and lake house check out her instagram account @pencilshavings. Or take a read of her interiors blog, I enjoyed reading many of the articles but particularly liked her take on decorating white rooms. Or to add a pop of colour, a dashing bar trolley or some light weight casual chairs to your space check out the links below.