We create outdoor rooms for very much the same reasons as we have indoor ones
They have a function or purpose for a particular use –active living, entertainment, retreat etc. This gives the garden purpose, linking (or separating) it from your home. An enclosed or partly enclosed space immediately seems safe and enjoyable. As humans we are programmed not to feel really comfortable in wide open places, but to be on the lookout. We naturally gravitate to where there is shelter, for example a tree or fence line in a paddock.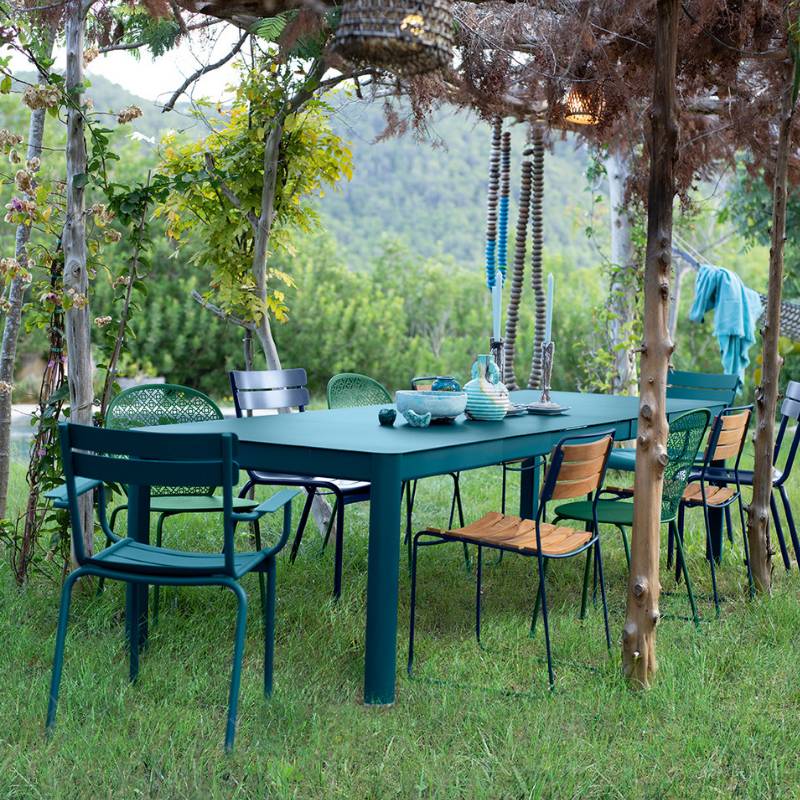 Creating a room or a sense of enclosure is central to any space where you want to spend a reasonable length of time. For a garden retreat especially, you need to create a sense of enclosure on as many sides as possible, including overhead.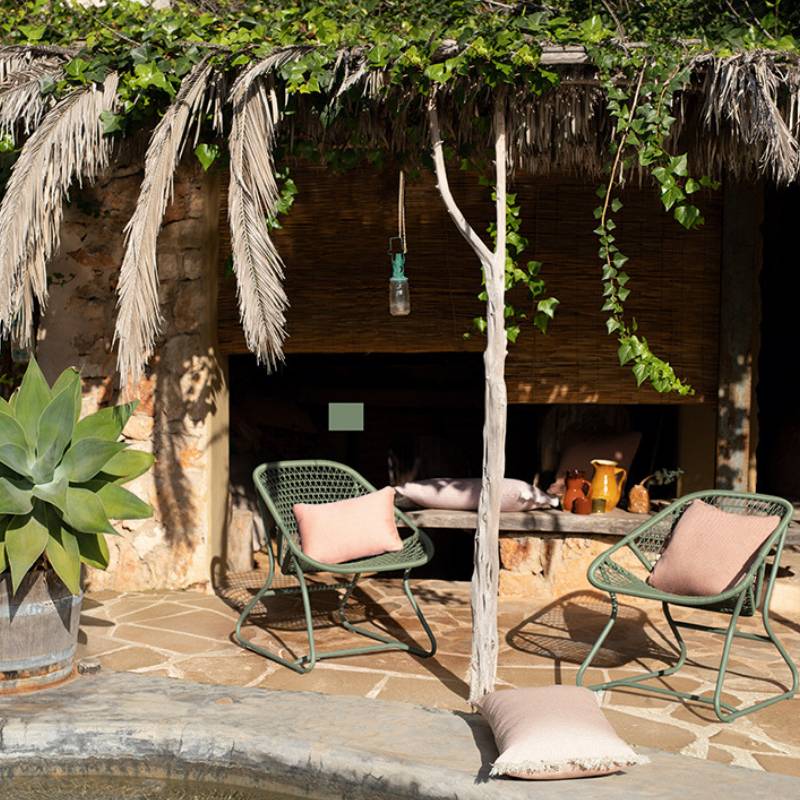 Your exterior space can be divided into rooms by using either permanent or movable items. This can be done in surprisingly small spaces, or you may want to combine a small or mis-matched areas into one better organised room.
To get started think about movable and fixed items – be they pots, furniture or built or planted. Movable items are the most fun as they can be re-arranged as often as you like. This can be great as the seasons change, as you can adjust your garden to suit winter sun etc. Ideas from our range would be the Terrazza planters or Basket planters. One great feature the Basket range is that they have a bung in the bottom that means they don't drain onto paved surfaces. When you want to drain excess water, just remove the bung and drain into a bucket. Simply fill with pots of your favourite plants – tall shrubs will screen and divide areas, low or trailing ones can be textural, colourful or even edible.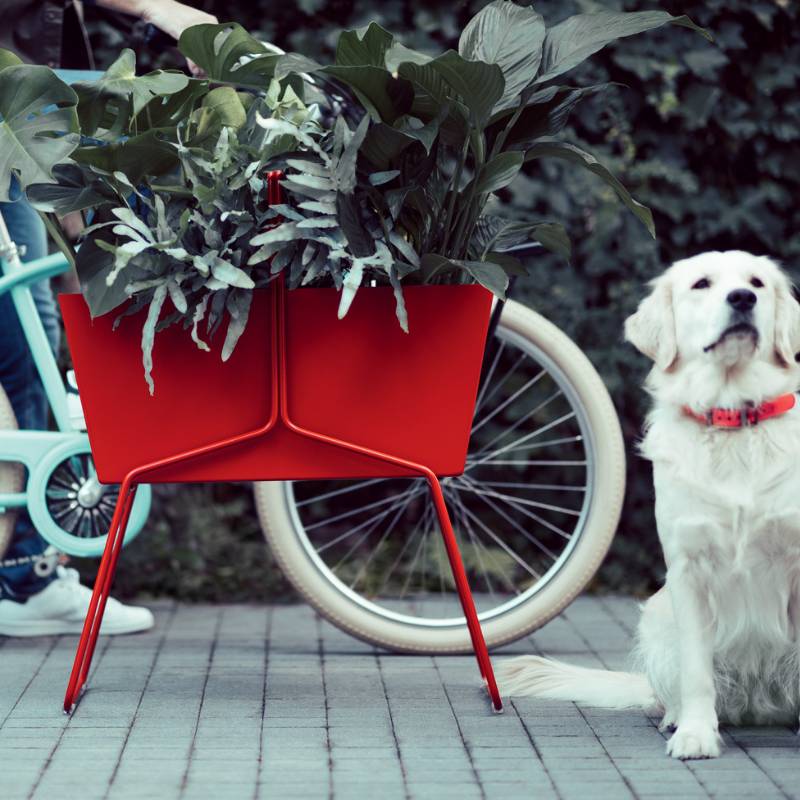 Permanent changes and features could include new walls, screens, hedges and trees planted in the ground.
If you want to use pots as dividers, remember the bigger the better. Group pots that are similar styles but different heights together and think about planting that will reflect your 'big idea' – be it a riot of colour, formal clipped shapes, or interesting textures.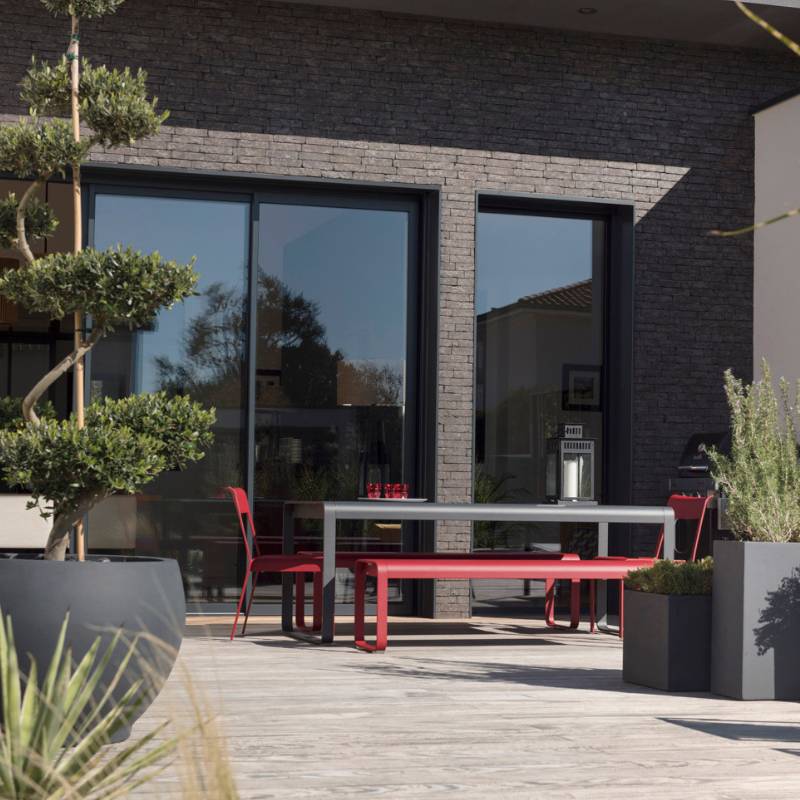 Tables can also be used as consoles to help define an area – just as you use a narrow table behind a sofa indoors you can give a sense of enclosure by locating a table behind your seating, then arrange it with potted plants, an outdoor lamp or decorative pieces to create a unique room-like feel.
The bistro range has rectangular tables that are a good height for this- either several of the petite at just 37 x 57cm or the larger – 77 x 57cm or 97 x 57cm would work.
A bench like the Louisiane also can be placed as a divider, but one that does double duty as seating. And sometimes all it takes is a single piece of furniture to define a space and create a room.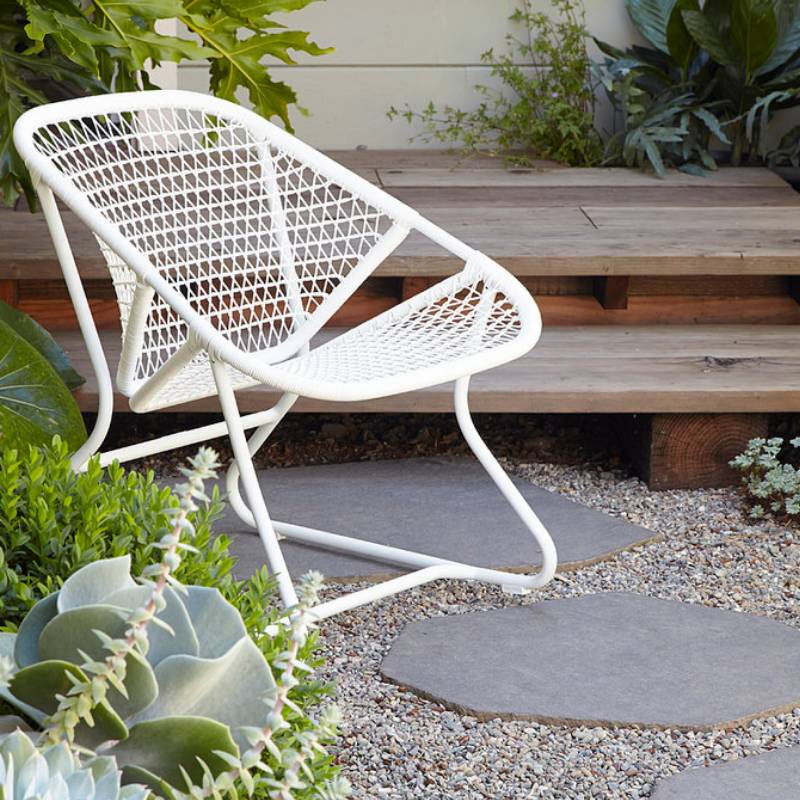 You can also create a variety of heights to add interest and dynamics. I'd recommend a bar height setting for this. These range from the Bistro high table through Luxembourg.
Try creating some new arrangements by using existing pieces as "placeholders" and using cardboard cut to size for any new things you are thinking of adding.