What does Smart Lighting let you do?
Fermob's Smart Lighting uses Bluetooth to connect your lamp to your phone using the Fermob Lighting App. You can then use your phone to control your lamp. Turning it off and on, adjusting the colour temperature and the brightness. You can create groups of lights that are activated together, and save lighting moods.
If you purchase the Ludo Smart Switch, you can connect that via the app and set which lamp, or group of lamps it controls.
The Fermob App
Control your Fermob exterior lighting from the tips of your fingers using your Android or Apple smartphone!
With Bluetooth technology, you can control your lamp, view its remaining battery life and program your lighting moods remotely through your smartphone.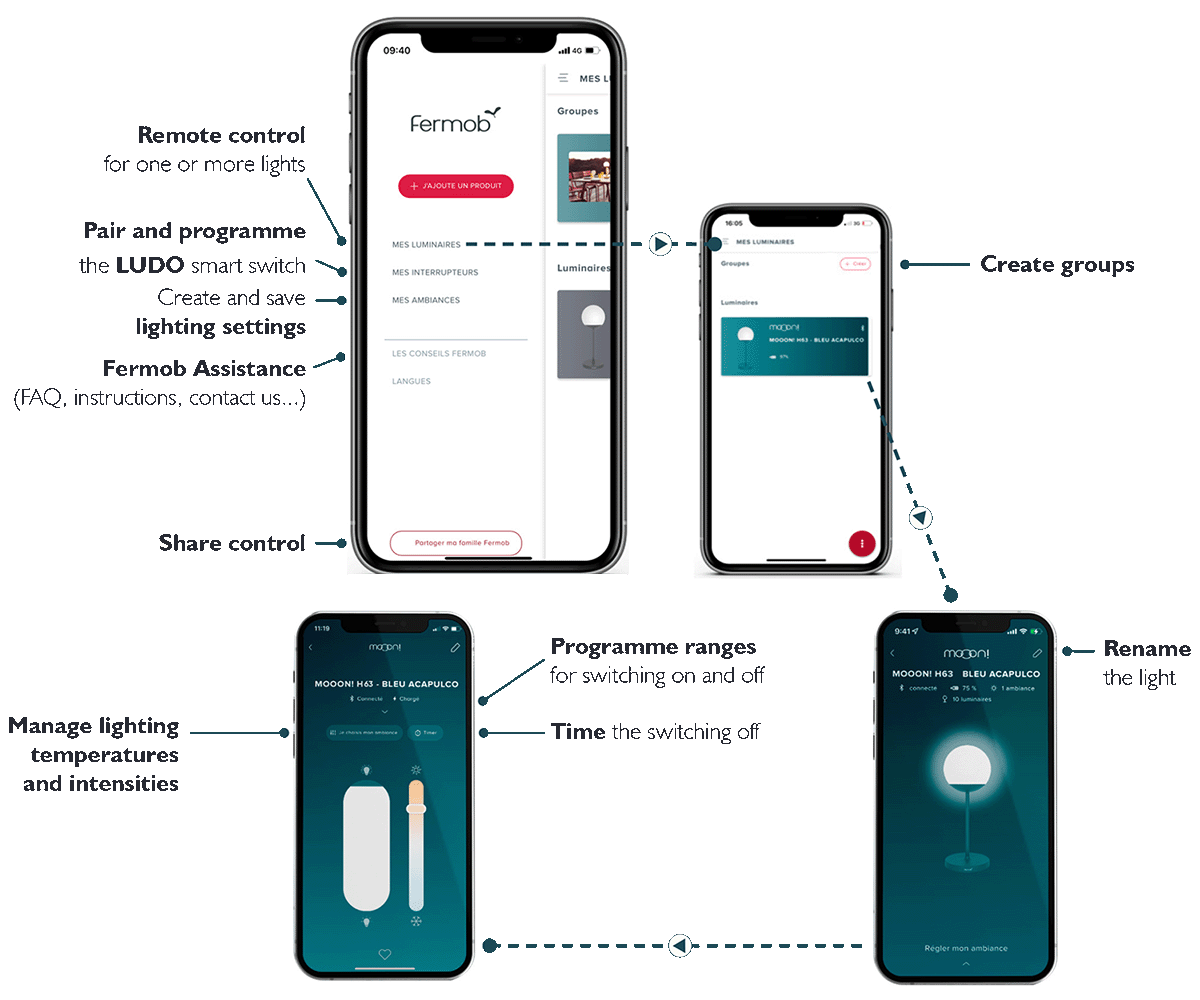 The "Fermob Lighting" application is available for free on the App Store and on Google Play.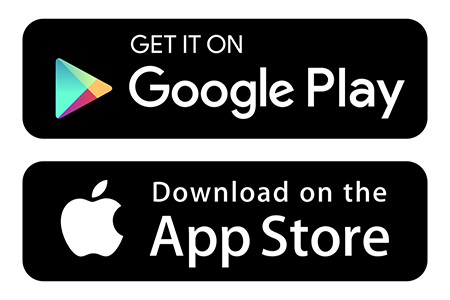 Ludo - The Fermob Smart Switch
Fermob innovates by offering a new accessory: the LUDO connected switch. Ludo is both portable and wireless, for use anywhere in the home or garden. It's also smart and clever: a switch/button affixed to the wall through its wall base (mounted via screws or adhesive) or magnetically attached to your refrigerator or Fermob table… It can remotely control several Fermob lamps, vary their light temperature and intensity and is designed for outdoor use.
Look at the Ludo Smart Switch Ludo Smart Switch.
Some essential rules
Here's a few rules to keep in mind if you are planning a few lights controlled by a Ludo smart switch
Maximum 50 networked lights over a distance < 1km
Distance from smartphone to light < 10m
Distance from switch to light < 15m
Distance between lights < 10m
No obstructions (e.g. wall)