Fermob plays homage to its location creating a fun, social side table with a nod to the local Beaujolais region.
With a bottle shape form and a name such as Happy Hours there is no doubt the purpose behind this little table!
In true Fermob fashion it is not just about the design. Practicality and ease of use are elements present in all Fermob products and this little side table is no exception. With a removable serving tray, shelf for storing bottles and convenient handle the Happy Hours table is ultra-versatile. It's light weight and compact form add to the convenience of this fun table.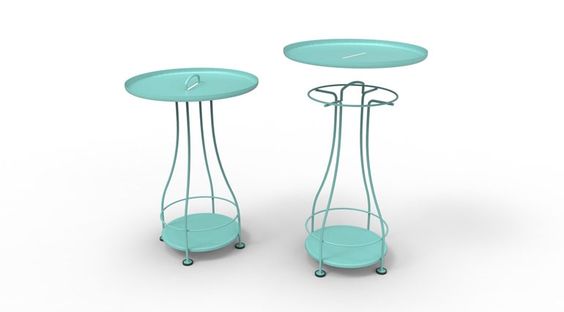 Oh and it's also available in all the colours of the Fermob rainbow. Check out all the details, colour options and specifications below, we are currently taking orders for our spring shipment due in early September 2017.