Now the weather is cooling and the days are shorter, it's a good time to have a good look at your outdoor spaces and see if there is anything that you'd like to change for this summer.
Stand back and have a good look – this is what professionals call site planning. Notice where the sun rises and sets, and creates sunny and shady spots at different times of the day and year.
Are there views to frame or screen, or a place you can create a focal point within the space?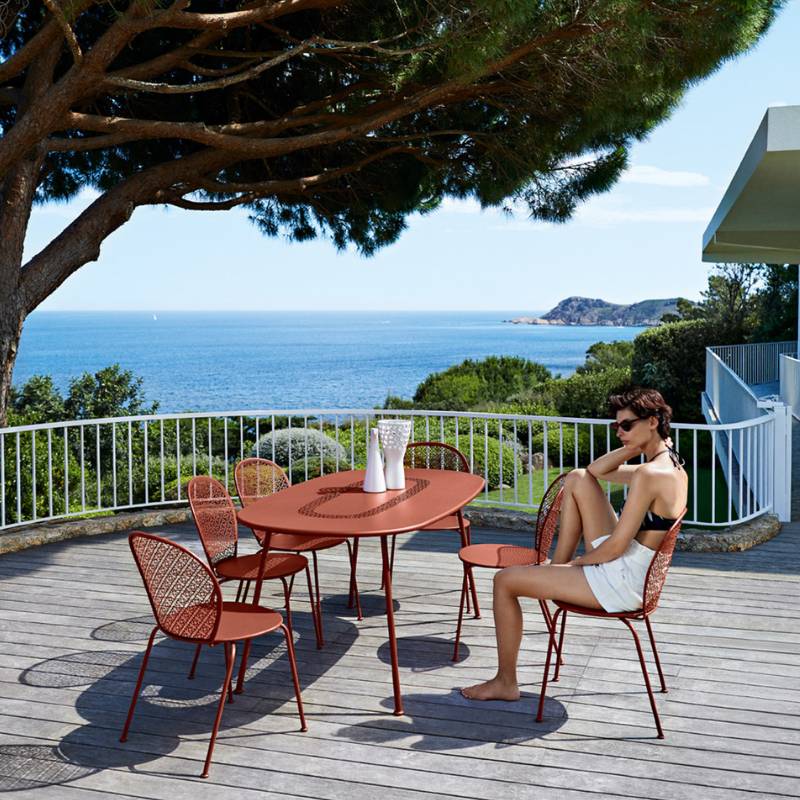 Next think about function, based on your site plan. First and foremost, gardens are not about plants, they are about people! Where would you like to sit, to cook to play to eat? Would you love a big table to have a crowd or just a quiet place to take a cup of coffee or a nightcap or relax with a book? Can you use furniture to distract from an ugly outlook and bring the focus back into the garden? Or do you have a stunning vista but nowhere to sit and enjoy it?
Remember that even in the smallest spaces defining and dividing up spaces is a great trick for actually making the space seem larger and more interesting as well. Just like interior design, think about walls, floors and ceilings. Outdoors walls are either hard or soft your hedge, fences, walls or screening plants. Flooring is paving, grass, decking, gravel or what have you! And the ceiling may be a structure like a pergola, umbrella, louvred roof, the branches of a shady tree, or a just the sky itself.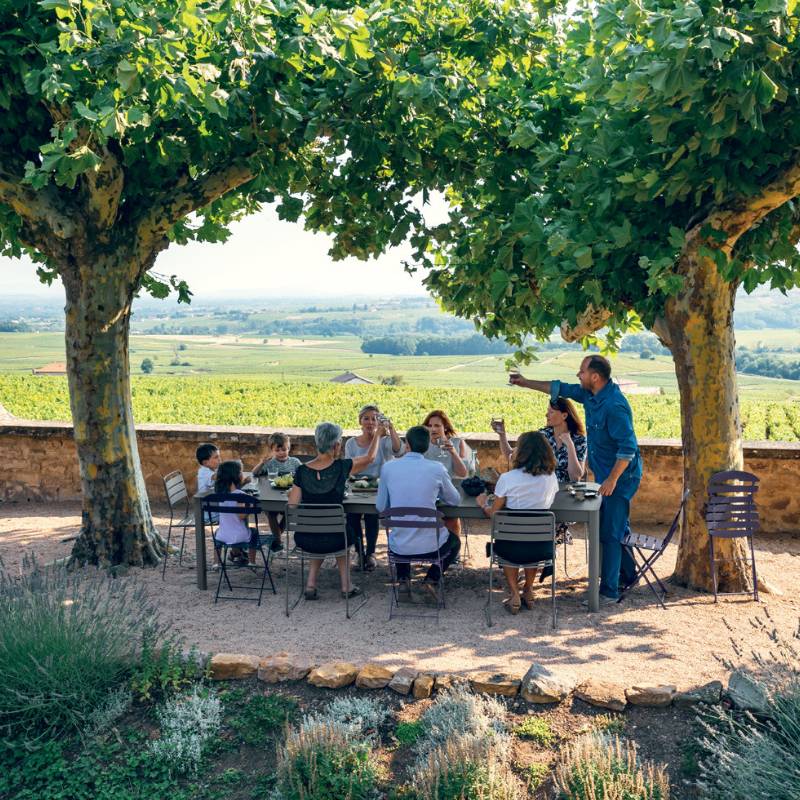 A question that is often asked, is how big a space needs to be. I would usually advise that your outdoor living room would ideally be at least as generous as your indoor living spaces, plus a little more. So, if you have an eight-seat dining table inside, try and find room for one at least the same size outside or perhaps one that seats 10. If you just have a small apartment this might mean an intimate setting for a handful of guests.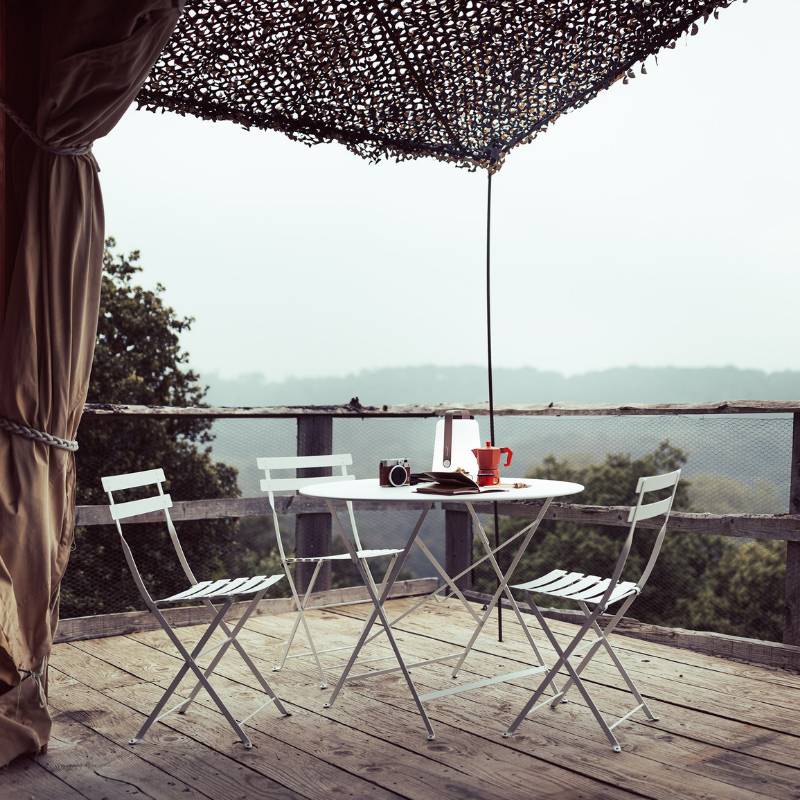 Look around and see if small changes like removing low foliage from a shrub or tree can make an immediate difference - allowing you to pop a bench or some low seating or a maybe a small table setting to your garden. This can be a new destination to bring you further out into the garden.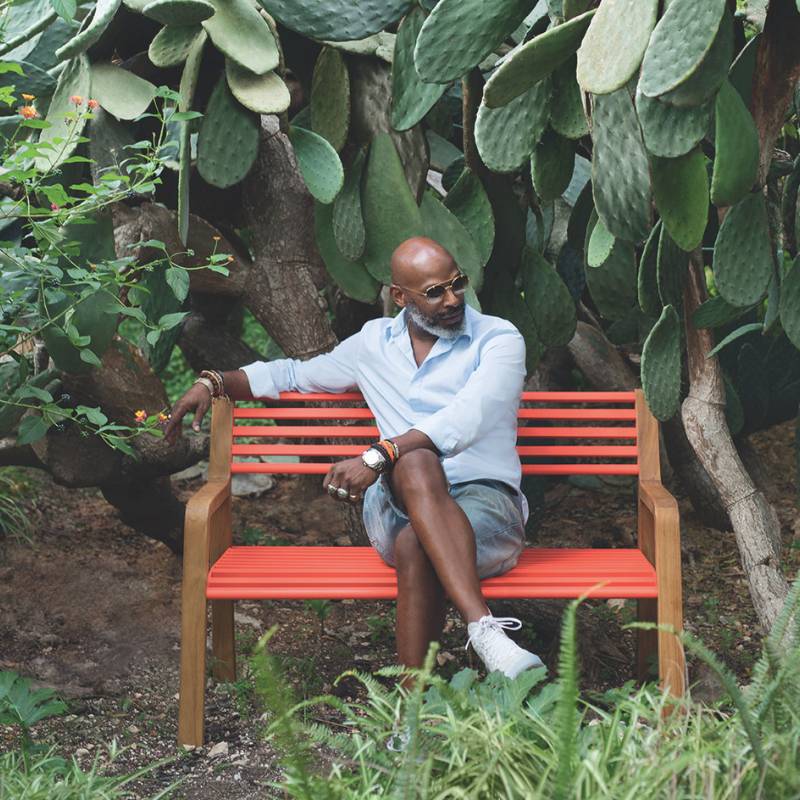 Would you really like some lounging furniture, or do you want to sit around a table? Would a high bar setting work well for you? Perhaps your barbeque is too big or in the wrong place?
To try different layouts you can draw a plan yourself with furniture cut-out to scale that you can try in different places. Sometimes it's a good idea to literally "clear the decks" and remove everything for a while. Just take everything away for a bit and think about your space as a blank canvas, only put back things you really love. I'm a hands on person, and like to mark out areas with flattened cardboard or newspaper or even towels etc to make a new arrangement. Try something different like arranging furniture on a diagonal or in a less structured arrangement, I did this at home recently and I'm really pleased with the new dynamics.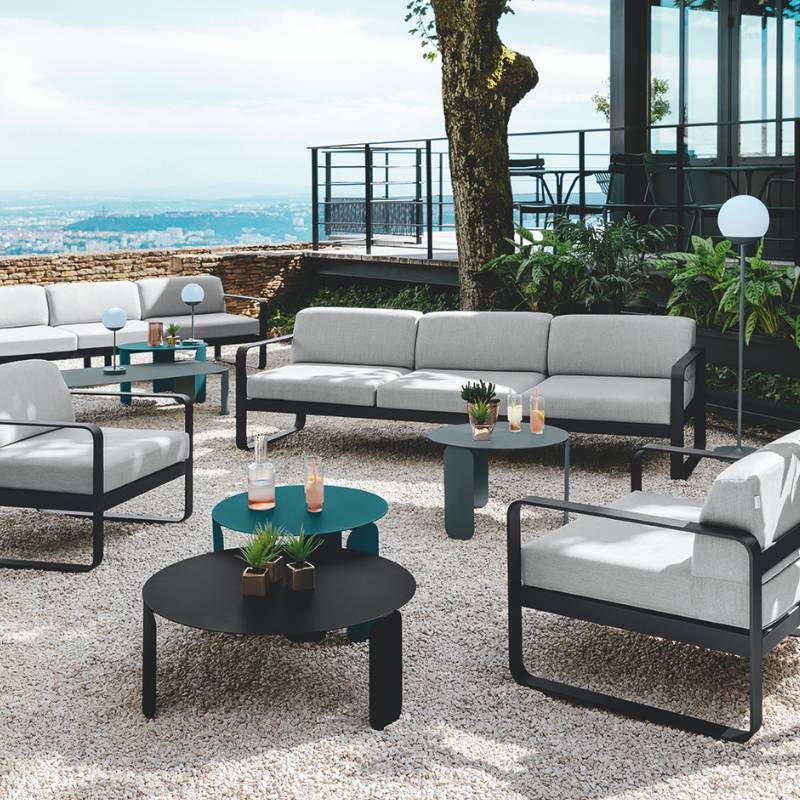 Pay attention to how you will transition from outside to inside and how the new arrangement will be viewed from inside. If you possibly can, try to make the transition from inside to out as blurred as possible, so that the space functions as one. This can be done by repeating indoor shapes and colours outdoors – so if you have low seating inside, try and have some low seating outside too.
We'd love to see you at the showroom , where can help you with your specific queries and make sure you look out for my next installments on colour tips and tricks and finding your unique style